"Spring fence projects" Call us today for your free estimate.
Spring is only four days away residential fence projects are in full swing. Give us a call today for your complete residential fence needs. We have the largest inventory of residential fence products in the Midwest.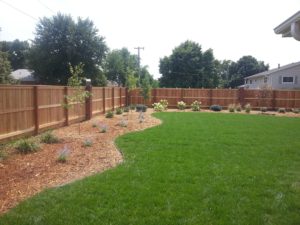 Call us today to schedule your no cost, no obligation residential fence estimate. We have all the tried and true products such as chain link, wood, vinyl and ornamental iron. Also ask your fence estimator about several new fence products that are gaining traction in your neighborhood. New products include Trex, Simtek and prefinished wood pickets.